I'm so excited about this project and I've been itching to show you guys, but to be honest... this was an intense, long process. It's ready for you now, though, so can I present to you my accordion screen:
Lighter brown chair no longer exists... If you look closely it is borken.
Admittedly the idea of using full doors to make an accordion screen is not my idea. It's my friends, but the first day that I ever walked into her house I wished that I had always had some. So the search began.
Do you know what it's like trying to find old, free, usable doors? It took us a year!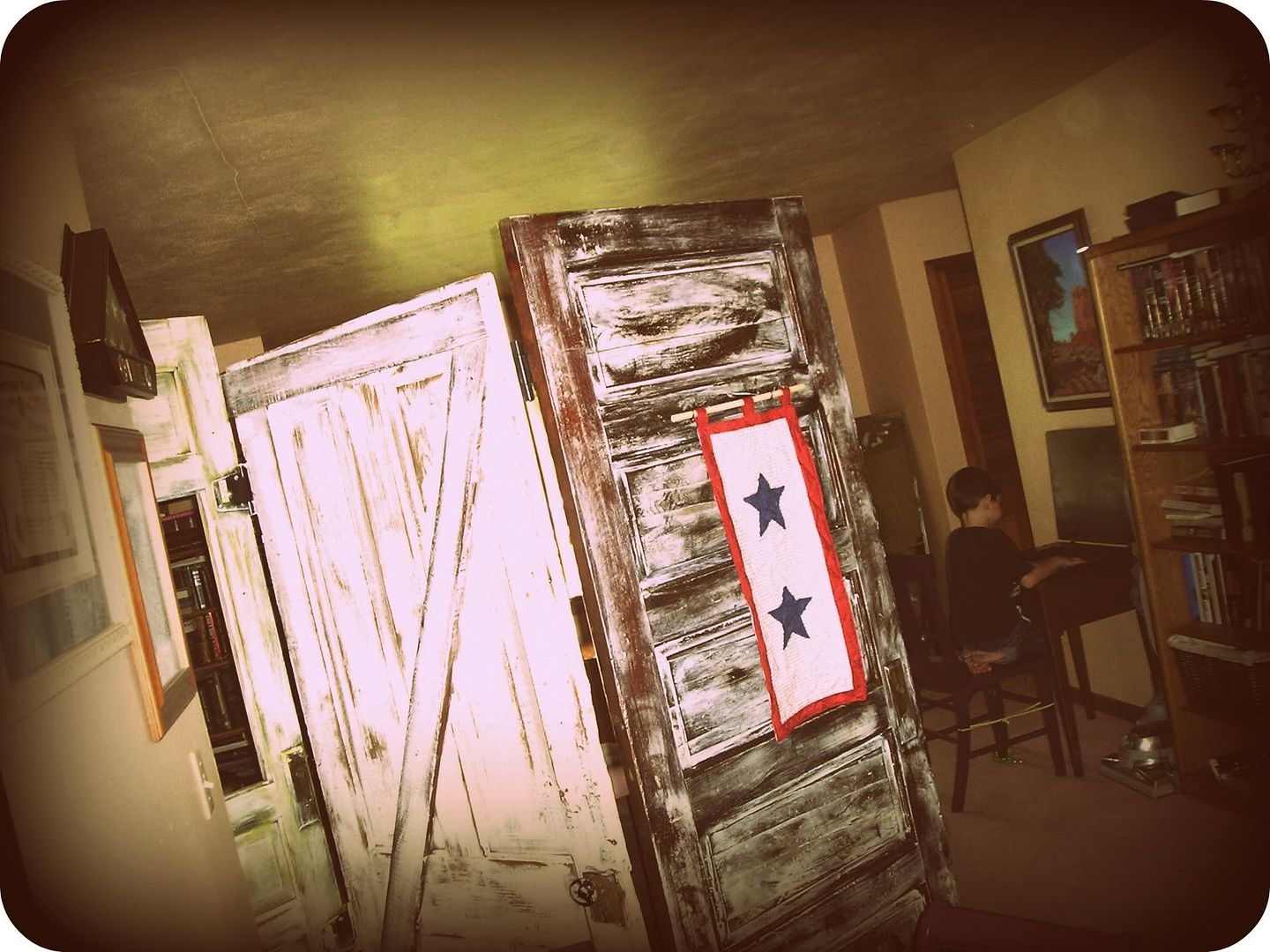 The middle door we found when the next town over had their city wide cleanup. We got
the
funniest looks when we shoved that thing into my truck. The two outer doors I got when a family we know was renovating their two room school house-house.
Photo by Vicbowin
Now I can separate my workspace from the rest of the living room AND block out the insta-view people were getting of the kitchen. I still need to do a little more decorating of the doors, but I was so excited to have them up and working that I
had
to bring them in the house. Suggestions for perking them?
There's a goof hiding in this picture. Can you find her?


Here's my workspace. Quick tour:
*Desk was $15, I repainted it... it holds all my crafting stuff (and the bottom left hand drawer holds diapers, I
am
a mom after all).
*The chair was free... I traded a bunch of old window screens to my friend for it.
*My lovey-dovey laptop that was a mother's day present from Ralexwin a few years back.
*Next to the laptop is a signed copy of one of my favorite books sent to me by the author after I interviewed her for the
Literary Soundtrack
.
*Framed collage that I call the 'war wall.'
*Two star banner for my most beloved soldiers--Ralexwin and my brother.
*Towels on the floor from when I tried to shampoo the permanent marker out of the carpet (Mischievite).
So what do you think!? I've had mixed reviews on the doors, but I love them so I'm pretty unfazed by negative feedback.